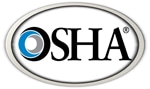 Earlier last week, the Occupational Safety and Health Administration (OSHA) issued a final rule covering railroad whistleblower cases and employer retaliation. The rule serves to clarify whistleblower protections already in place and establishes procedures and time frames for handling employee retaliation complaints covered under the National Transit Systems Security Act (NTSSA) and the Federal Railroad Safety Act (FRSA).
The final rule stipulates and clarifies the following:
Prompt medical treatment violations or interference with medical treatment cases will be handled procedurally the same way as all other whistleblower cases.
A refusal to allow an employee to return to work, which is not based on standards recorded in the railroad's official policies, not uniformly applied or not medically reasonable, can be offered to demonstrate that the refusal is not a legitimate safety concern, but rather motivated by retaliatory intent.
The time limit to file a whistleblower complaint is 180 days after the railroad's decision has been made and communicated to the employee. To clarify this is when the employee is aware or should be aware of the decision, not when the employee learns of the retaliatory nature of the action.
A contributing factor for a retaliatory action is that the adverse action must take place within a temporal time of the protected activity, or at the first opportunity available to the retaliating manager. That can be a number of years between the protected activity and the retaliatory actions in situations where the manager did not have the opportunity to retaliate until a later time.
Interest on awarded back pay will be computed by compounding daily IRS interest rates for the underpayment of taxes, which is currently the Federal short-term rate plus three percent.
Front pay is a potential remedy where reinstatement is not possible because of the unacceptable working relationship, the position has been abolished or the employee is medically unable to work because of severe depression caused by the retaliation.
OSHA has the authority to grant injunctive relief such as expunging certain personnel files, not applying a policy to an employee, posting a notice regarding a whistleblower result, training for managers, etc.
Hearsay evidence is admissible.
An employee filing a complaint in district court must give notice to OSHA within seven days after filing the complaint.
An employee may file both a whistleblower and a FELA complaint at the same time. If violations of other laws are involved, employees may also file those complaints at the same time.