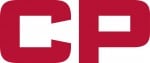 Canadian Pacific announced Wednesday, Nov. 20 that it has come to an agreement that would result in the Class I carrier acquiring the Central Maine & Quebec Railway (CM&Q).
Financial terms of the acquisition were not disclosed in a news release announcing the deal.
CP's purchase from Fortress Transportation and Infrastructure Investors LLC now gives the carrier trackage and facilities from St. Jean, Quebec, Canada, to Searsport, Maine, and is expected to close by the end of the year.
SMART Transportation Division represents 52 members on the CM&Q in the Transportation, Mechanical and Engineering Departments who belong to GO-049, which is represented by General Chairman Rick Lee. CM&Q owns 481 miles of rail lines primarily in Quebec and Maine.
Read the full release from PR Newswire.