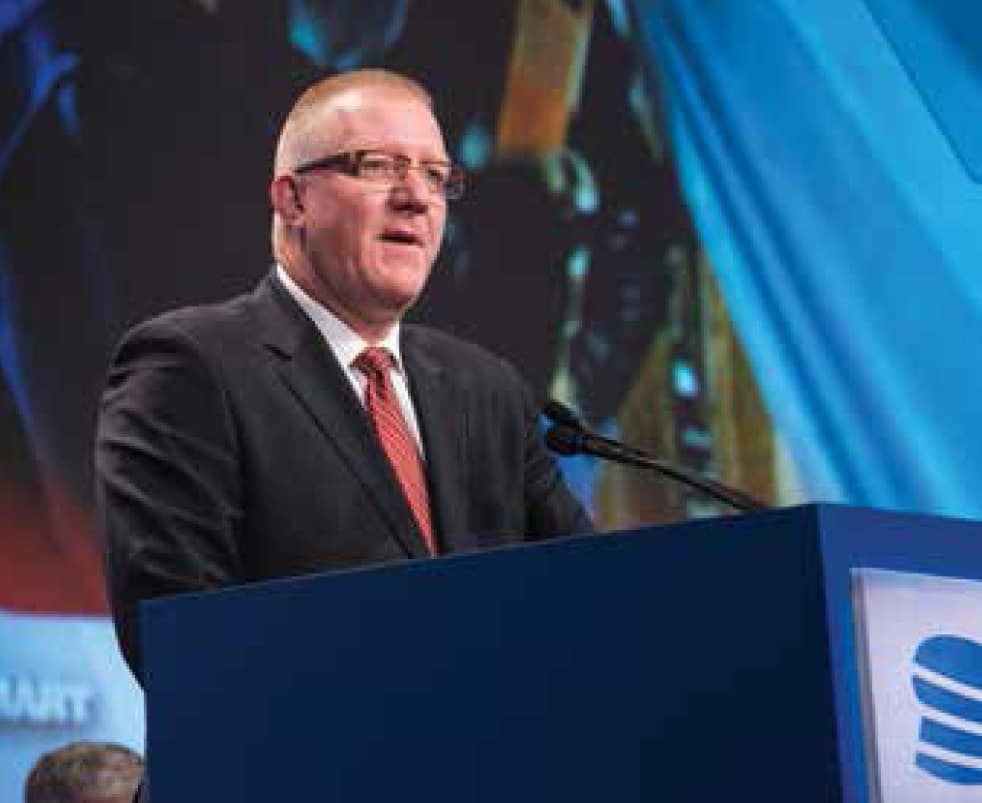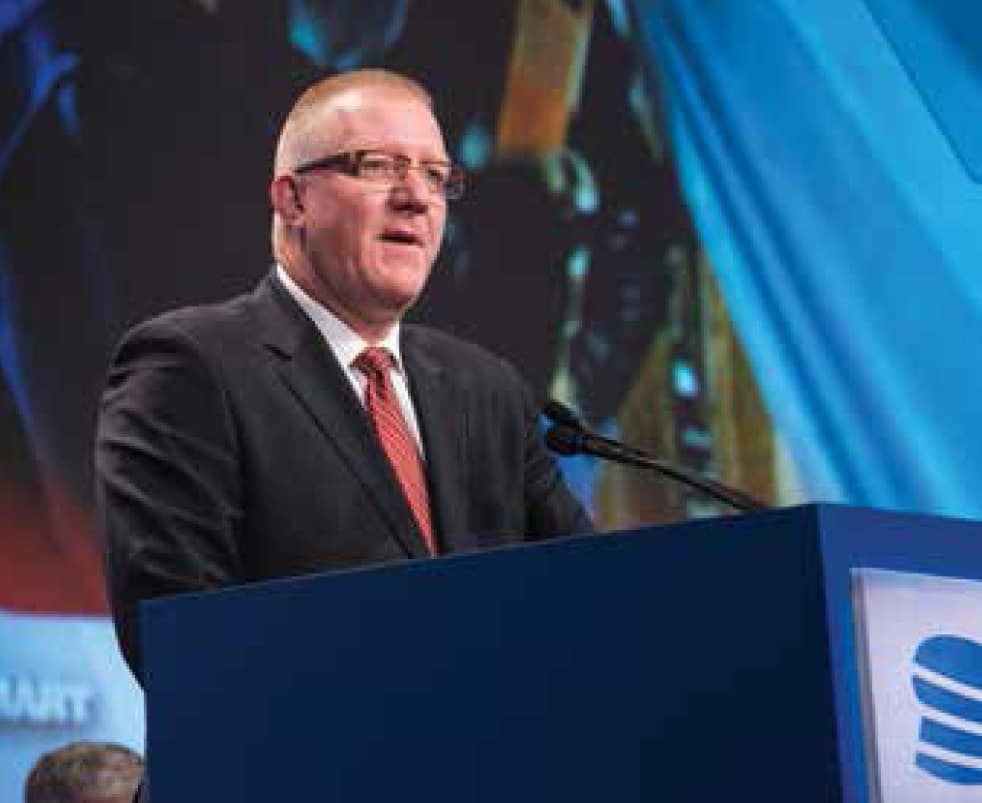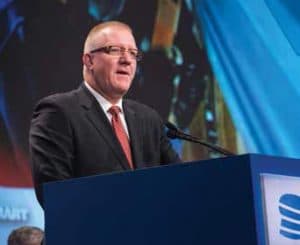 Sean McGarvey, President of North America's Building Trades Unions (AFL-CIO), was the first of two speakers to address delegates to the SMART Convention August 6, telling attendees, "We are on the threshold of a once-in-a-generation opportunity for membership and market share growth."
He cautioned, however, that union membership growth and job opportunities hinge upon how fully employers and government embrace a strategic approach based upon the value that unions deliver day-in and day-out.
"We provide the safest, most highly-skilled and productive workers found anywhere in the world," McGarvey said. Still, unions must provide assistance at the local, state, and federal levels to ensure job opportunities keep moving forward.
"We need a 21st-century model of labor relations that helps to ensure the success of our contractor partners which, in turn, helps to ensure on-time/on- budget results for our end-user customers."
McGarvey noted that we must ensure an enhanced commitment to people of color, women, veterans and young adults and a commitment to pre-apprenticeship and apprenticeship programs, which will create ladders to the middle class.
He said that while union members' fortunes do not rise and fall solely through political engagement, political action is a necessary and vital component in moving forward. He noted, however, that unions can not put all of their eggs in one basket.
"We will stand shoulder to shoulder with, and we will work in support of, any candidate for office … who supports us and our issues. We will not blindly support candidates from one political party just because other people think we should, or because that's how it has always been."
McGarvey asked that unions keep a watchful eye over their pension funds to ensure that the companies they invest in are companies that generate vast job opportunities for their members. "Hold your investment consultants accountable, and be armed with good questions."
Finally, McGarvey noted the growth in Canadian trade union membership over the past five years, resulting from increased development of the nation's domestic energy sources.
He believes that if U.S. unions follow the strategic approaches that their Canadian counterparts have applied, they can grow their membership and their market share.
"No one, and I mean no one, can achieve these goals by themselves. Whatever we achieve, it must be achieved together at the local, state and national levels," he said.