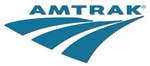 At least seven people were killed and over 200 people hurt after an Amtrak train, carrying 238 passengers and five crew members, derailed and rolled onto its side in the Port Richmond section of Philadelphia Tuesday night, according to officials.
Police said Wednesday that seven people had died, after the death toll had risen to six earlier when Temple University Hospital officials confirmed one patient had died of their injuries overnight.
All seven cars of Amtrak Northeast Regional Train 188 derailed and came off the tracks near Frankford Junction on the 2000 block of Wheatsheaf lane shortly after 9 p.m., officials said. The train was heading to New York from Washington, D.C., and has six passenger cars as well as an engine.