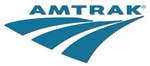 HALIFAX, N.C. – An Amtrak train hit a tractor-trailer that stalled on railroad tracks in North Carolina, toppling the engine onto its side and injuring several people, officials said Monday.
Halifax County Sheriff's Chief Deputy Bruce Temple said the accident happened around noon in the town of Halifax.
Read the complete story at the Associated Press.