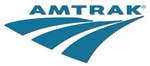 Amtrak posted record ticket revenues for its Fiscal Year 2014 ending Sept. 30 and achieved an increase in ridership over the prior fiscal year, reflecting strong continued demand for passenger rail. However, meeting future growth in passenger demand requires investing in the infrastructure that supports intercity passenger rail and resolving unacceptable congestion delays caused by freight railroads that own the tracks.
For Fiscal Year 2014, ticket revenues reached $2.189 billion, up 4.0 percent from the prior year. Ridership was more than 30.9 million, an increase of 0.2 percent over adjusted FY 2013 numbers. The slower growth in ridership than in recent years is due, in part, to a harsh winter season and on-time performance issues associated with freight train delays and infrastructure in need of replacement.
With ridership of 11.6 million, the Northeast Corridor (NEC) had its highest ridership year ever in FY 2014, up 3.3 percent from the prior year. However, ridership on long-distance routes and state-supported services declined by 4.5 percent and 0.6 percent, respectively.
The Acela Express and the Northeast Regional services each set a new ridership record. In particular, Acela showed strong popularity, with 28 days where the number of trips topped 14,000 as compared to just five such days in the previous year. Eight other routes also set ridership records, including Adirondack, Auto Train, Albany-Niagara Falls-Toronto, Blue Water, Capitol Limited, Empire Service, Piedmont, and Washington-Lynchburg.
"Amtrak is clearly selling a product that is very much in demand," said Amtrak Board Chairman Tony Coscia. "Achieving strong ridership and revenue despite the challenges with aging infrastructure and freight rail congestion demonstrates Amtrak's commitment to improving its financial and operating performance, and is a credit to Amtrak's management and staff. It is now time to leverage Amtrak's successes in increasing ridership and improving performance by making much-needed investments in our nation's passenger rail system."
"As more and more people choose Amtrak for their travel needs, investments must be made in the tracks, tunnels, bridges and other infrastructure used by intercity passenger trains particularly on the Northeast Corridor and in Chicago," said Amtrak President and CEO Joe Boardman. "Otherwise, we face a future with increased infrastructure-related service disruptions and delays that will hurt local and regional economies and drive passengers away."
Boardman explained that nowhere is the connection between passenger rail and economic growth stronger than in the NEC, but its infrastructure continues to age and suffers from a chronic case of long-term underfunding. He said a new federal policy and funding arrangement is needed to create a significant and reliable multi-year capital investment program to reverse the decay of NEC infrastructure and support other intercity passenger rail projects across the nation.
Further, many long-distance and state-supported trains operate over tracks owned and dispatched by freight railroads that could benefit from infrastructure upgrades to improve the fluidity of the rail system. Not only are delays to passenger trains on these tracks increasing, but so, too, is the magnitude of those delays. On many of these routes, passenger rail has experienced a significant decline in on-time performance, lower ridership and revenue, and increased operating costs.
"The freight railroads simply have to do a better job in moving Amtrak trains over their tracks," Boardman stressed. "Amtrak is prepared to take all necessary steps with the freights to enforce our statutory, regulatory and contractual rights to meet the expectation of our passengers for improved on-time performance."
Amtrak is working with the freight railroads to address the congestion situation and is also pursuing remedies through the federal Surface Transportation Board. In addition, Amtrak is open to supporting public funding to supplement freight railroad track capacity, but only after the operational and maintenance improvements under their own control have been exhausted and prove to be insufficient.