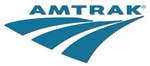 ALBANY, N.Y. — Amtrak and the state Department of Transportation have reached an agreement on a method for sharing costs on most trains in the Empire State, avoiding a shutdown of service that could have taken place as early as Oct. 17.
The agreement, required by the federal Passenger Rail Investment and Improvement Act of 2008, basically requires states to assume more of the cost of operating trains on routes of up to 750 miles. Long-distance trains such as the Lake Shore Limited, which connects the Capital Region to Chicago, Boston and New York City, aren't covered by the requirement.
New York state will provide about $22 million in federal fiscal year 2014, which will help cover operating and capital costs for the Empire Corridor trains, as well as the Adirondack, Maple Leaf and Ethan Allen services. It also has a separate agreement with Vermont to cover 35 percent of the Ethan Allen's costs, estimated to be about $800,000, in the 2014 fiscal year.
Click here to read more.