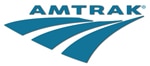 During a Senate Commerce, Science and Transportation committee hearing on the implementation of positive train control (PTC) among U.S. railroads Oct. 3, an Amtrak executive said that the carrier plans to continue operating the Southwest Chief passenger route through at least the 2019 fiscal year.
Amtrak Vice President and Chief Operating Officer Scot Naparstek told U.S. Sen. Tom Udall (D) of New Mexico that the route, which various reports had said would get a 500-mile "bus bridge" from Dodge City, Kan., to Albuquerque, N.M., to avoid non-PTC trackage, would be operated as usual once the Dec. 31, 2018, PTC deadline passes.
Senators representing areas with stops on the route, including Udall, as well as rail passenger advocacy groups had been fighting this option. 
"We plan on running the Southwest Chief as-is through fiscal year 2019. We are well aware of the Senate's directive," Naparstek said. "We await Congress's dealing with the Southwest Chief during the (budget) conference as well as in the fiscal spending bill."
The president of the Rail Passengers Association was pleased with the outcome.
"This is a huge win for our association, for passengers, and for the states that rely on the Southwest Chief," said Rail Passengers Association President Jim Mathews. "It shows that advocacy works, and I want to thank every person who took part in our campaign in defense of the national network. Now, we need to take that energy and turn it towards the coming reauthorization where we can make a positive vision for passenger rail in the U.S.: fast and frequent trains, 21st century equipment, and on-time service that passengers can count on."
The Southwest Chief runs daily from Chicago to Los Angeles.