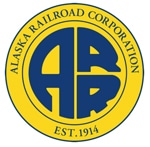 A magnitude-7.0 earthquake rippled through Matanuska-Susitna Borough and Anchorage, Alaska, causing collapses and damage to Alaska's infrastructure on Friday, Nov. 30. More than 200 aftershocks, some up to 5.7 magnitude, continued for 12 hours after the initial quake.
Damage occurred on the Alaska Railroad (ARR), closing the tracks between Anchorage and Fairbanks, a 350-mile trip one way. Cracks up to four feet wide and 150 feet long have been found on both sides of tracks about 45 miles north of Anchorage, The Associated Press reported.
Officials finished a complete inspection of the tracks and bridges Monday morning. All slide zones south of Anchorage have been cleared, and freight has resumed running between Whittier and Anchorage, reports say.
Two areas north of Anchorage are under repair, and train traffic is expected to resume within the next 48 hours, according to the Fairbanks Daily News-Miner.
ARR's headquarters also sustained extensive water damage from a pipe ruptured by the quakes, AP reported.